Alexis Snelling
6 Innovations for the Holiday Season
For many people, the holidays are filled with family traditions and a sense of wonder. What better sources of inspiration than tidings of comfort and joy?
No matter how you celebrate this season, someone's intellectual property is likely part of the festivities. We've found six holiday-inspired inventions, from the widely-loved Elf on the Shelf to the lesser-known (yet patent-protected) "Hanukkah Gift Box."
Elf on the Shelf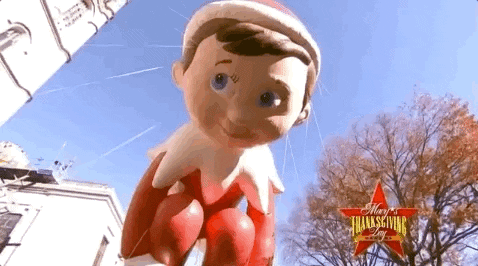 Elf on the Shelf, a family tradition turned "cultural phenomenon," started as a book. As of 2019, the company behind the brand had sold more than 13 million Scout Elves. Now, Creatively Classic Activities and Books sees itself as "a global IP company" with more than 50 licensees, ranging from cereal to a musical.
Mensch on a Bench
Jewish and interfaith families looking for their own version of Elf on the Shelf found it with the trademarked Mensch on the Bench, a Shark Tank success story. The brand contains a multitude of plush figurines with their own stories.
Image credit: ABC
System for Watering Inside Trees
Decreasing the fire risk of Christmas trees has inspired many inventors, as we discussed here. One of the simpler—yet incredibly helpful—is a System for watering inside trees that eliminates the need to crawl under the prickly pine tree to keep it watered.
Electric Kwanzaa Lighting Unit
This design patent depicts a Kwanzaa Kinara with electric lights rather than the traditional candles. This makes the celebration safer, easier for kids to participate in, and longer-lasting!
Hanukkah Gift Box
The design patent application filed by inventor Frances Emily Young for a Hanukkah gift box includes eight individual compartments, one for each day of the holiday. This innovation does not appear to be commercially available, yet we think it would be perfect for the small gifts traditionally given for the holiday.
Interfaith Holiday Tree
Traditionally, for Christian-Jewish families — or at least in writing about them — the month of December is referred to as a "dilemma." This time of year brings discussion about whether to celebrate Christmas, Hanukkah or both, which often centers on one key question: "To tree, or not to tree?" Interfaith families often create their own holiday traditions. This patent seems to have stemmed from one. The Interfaith holiday tree "combines the ornamental features of a Christmas tree… with the features of nine distinct candles used in a Hanukkah menorah, or the features of seven distinct candles as used in Kwanzaa celebrations."
Reprinted Sections from:
https://ip.com/blog/6-innovations-for-the-holiday-season/
https://people.howstuffworks.com/culture-traditions/holidays-christmas/jewish-christian-families-navigate-holidays-news.htm
https://www.entrepreneur.com/growing-a-business/shark-tank-update-the-mensch-is-off-the-bench/254452